Performance and Application of Medical Silicone Hoses
Views:278 Author:Site Editor Publish Time: 2020-06-27 Origin:Site
The medical silicone hose is a kind of medical hose. All imported silicone rubber materials are used, and the minimum inner diameter can be 0.4 mm. The biocompatibility test has little reaction to human tissues. After implanted in human tissues, it will not cause foreign body reaction and no inflammation to surrounding tissues. The hose can be placed in the human body for 20 days without abnormal reaction. The service life of the silicone hose for peristaltic pump can be used continuously for more than 175 hours. Therefore, it is more and more widely used in medical and health care.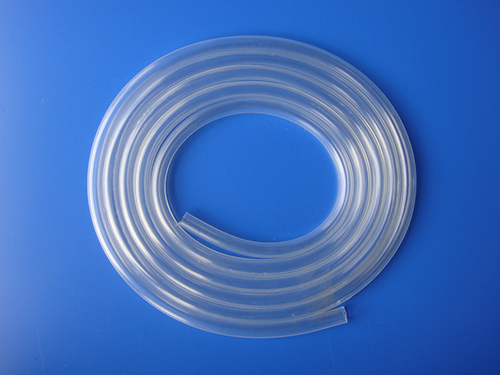 The medical silicone hose belongs to platinum vulcanized silicone hose. It adopts high-grade imported gas-phase silicone raw materials and two-component (A / B) addition molding vulcanizing agent for instant vulcanization molding. High-temperature vulcanizing agent is used as an auxiliary function. The medical silicone hose is completely non-toxic and odorless, and the brightness is very high. Compared with the traditional silicone hose adopting the peroxide vulcanization system, it has the advantages of more efficient and odorless. The entire production process is made with specially inspected equipment, they are products that meet the highest quality standards. An integrated supply chain and complete documentation (from raw material testing in the production process to final testing and batch sample retention) are collected to ensure full traceability of raw materials.
1. Performance of Medical Silicone Hoses
1) High transparency, high hygienic level, environmental protection, high efficiency and no smell, high temperature sterilization and sterilization.
2) The medical silicone hose has good physiological inertia, it will not cause harm to human tissues, and will not cause foreign body reaction after entering into human tissues, and will not cause inflammation to surrounding tissues.
3) High tensile strength, high tear resistance, low shrinkage rate, good resilience.
4) Strong resistance to high and low temperature, it will not deform at high strength temperature, nor will it produce decomposition of harmful substances. It has physiological inertness and strong resistance to biological aging.
5) High level of sanitation and environmental protection, passed the food-level safety tests of the US FDA and German LFGB
6) Weak acid and alkali resistant, harmless, non-toxic and no smell.
7) Strong UV resistance.
8) Excellent insulation.
9) It Complies with food and drug testing standards. There is no yellowing no frost, no spitting, no fading, no scale in the water for a long time at room temperature.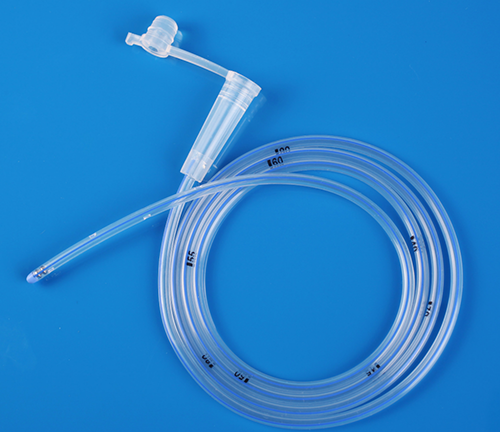 2. The Application of Medical Silicone Hoses
It is mainly used in clinical medicine, medical diversion, bio-pharmaceuticals, medical research, small appliances, medical analytical instruments, ventilator, food and beverage transmission, dairy products, peristaltic pumps, veterinary pharmaceuticals and chemical and other industrial fields. It is specifically used in:
1) Central venous catheters and various intubations for cardiothoracic, cerebral and urology, gynecology, pediatrics and other surgical operations.
2) Treatment and nursing use of various monitoring nutrients for injection and sewage disposal.
3) Different catheters for diagnosis and interventional treatment, such as coronary catheters, floating catheters, coronary artery expansion hoses, balloon catheters, pressure and temperature catheters, contrast catheters, etc., they are mostly belong to the second and three types of products.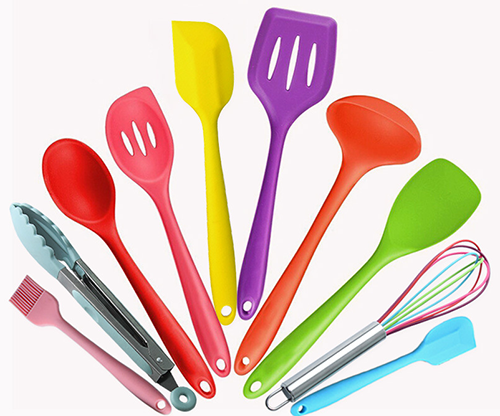 Because of its own characteristics, the silicone has not only been used in the production of medical products. In food, maternal and infant products, and even products for adults, we have also seen more and more silicone products, such as silicone baby items, silicone tool, silicone cake mold, silicone masturbator, etc.