What are the Types of Swimming Goggles?
Views:265 Author:Site Editor Publish Time: 2020-06-30 Origin:Site
Goggles are a kind of equipment used in swimming. They are tightly attached to the eyes when used. They can help people see things underwater while preventing the pool water from getting into the eyes. Therefore, they have become a must-have item for many swimmers and are also suitable for swimming. It brings a lot of fun.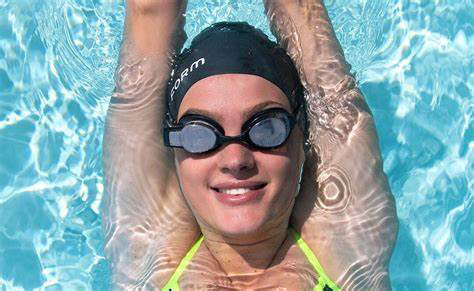 Silicone swimming goggles are functionally distinguished to racing swimming goggles, ordinary swimming goggles, myopic swimming goggles, and presbyopic swimming goggles. Good swimming goggles also have high-performance anti-fog, 100% anti-ultraviolet treatment, sealing function, and play a role in protecting the eyes and preventing injuries.
The mirror is made of impact-resistant polycarbonate (plexiglass), and the headband, nose bridge, and frame are made of pure silicone material (rubber glue), which is harmless to the human body and has a very soft hand feel, which is comfortable when worn. The silicone goggles lens also has cellulose propionate. This lens has the organic combination of goggles lens and anti-fog treatment to form an immersion lens. It is super anti-fog and separates from the traditional inner processing anti-fog layer process. A well-made swimming goggles, the price of a single one is between 140 yuan to 450 yuan. Of course, some swimming goggles include the brand price.
So far, the swimming glasses on the market are mainly competitive models (we usually refer to "race glasses") and casual models.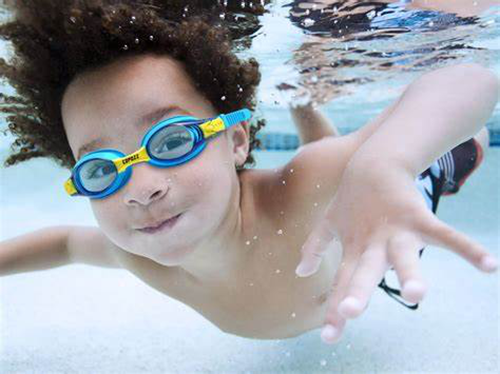 (1) Competitive swimming goggles: The swimming goggles have a small mirror surface and a streamlined shape.
(2) Casual glasses: There are many varieties and styles of casual water glasses, as long as they are suitable for you. In addition, it is important to choose goggles with darker lenses when swimming outdoors. Prevent dazzling sunlight from hurting your eyes.
Swimming goggles are classified into plain light, myopia and presbyopia. Generally, when choosing myopia swimming goggles, there are the same degree of two eyes and different degrees of two eyes. The price of the latter is higher due to the increase in the processing process. When buying, if there is no right degree, it is best to choose the lower one.
When swimming in the water, myopia patients should not wear contact lenses, because they are prone to bacteria, and the eyes are prone to inflammation, which is very unhygienic. Therefore, the appearance of myopia swimming goggles is welcomed by the majority of myopia swimmers.
The appearance of myopia swimming goggles is no different from that of ordinary swimming goggles. It is a swimming goggle specially designed for swimmers with myopia. The goggles are wrapped with silicone materials which is very comfortable for your skin. The lens power of traditional myopia goggles is mostly between 150 degrees and 800 degrees, basically every 50 degrees as a segmentation standard. Some swimming goggles can be used as a segmentation standard every 25 degrees like myopia glasses, and can accurately match astigmatism.
The lens of the presbyopic swimming goggle is exactly the same as the lens of ordinary glasses. After the lens is processed according to the degree of the swimmer including astigmatism, it is installed in a frame sealed with silicone, which can be close to the original degree of the swimmer.